Finishing Touches
Our carved candles can stand alone, or you can select products in this category to "finish off" their look. Our ceramic bases and LED votive inserts add to the beauty and enjoyment of our unique candles.
LED Votive Insert Kit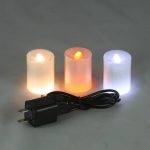 A flameless, flickering LED votive insert.  All the glowing beauty, none of the hassle of actually burning your candle!!  A Holland House Candles®  exclusive...  Click image to expand.
Taper Holders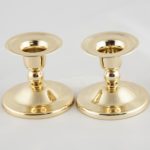 These holders are used with our taper candles, either alone or in conjunction with our Pedestal stand for use in a unity set. Color choices are metallic gold.
Pedestal Stand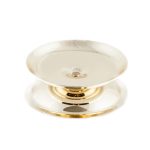 The metal pedestal stand is especially appropriate for our round candles.  (Angel, Daisy, Tulip, Round Floral Cross, Flamingo and Palm Tree, Snowman.)  Color choices are  metallic gold.
Wooden Stand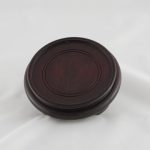 This wooden stand is a mahogany color and complements our candles with a more formal look.
Ceramic Stand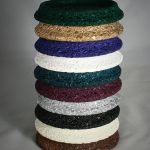 *PLEASE NOTE - Our ceramic stand maker has retired!  We are very low on stands and do not have any plans on getting more in.  We suggest selecting the "Choose Best" option and we will make the best choice of a stand for the candle you have chosen.  If we do not have an appropriate stand for your candle we will not charge you for the stand and send the candle only.
Our ceramic stands are handcrafted in the USA, exclusively for Holland House Candles, in colors specially designed to coordinate with our candles.  Textured or smooth.   
Click image to expand.